The longer the resistance...
Seven years ago, on the eve of her wedding, proper Lady Jessica Sheffield witnessed a licentious scene no innocent young miss could imagine. Shocked, yet strangely titillated, she'd held her silence regarding scandalous Alistair Caulfield, and walked down the aisle as expected. But through years of serene, unremarkable marriage, Caulfield's image remained burned into her imagination, fueling very illicit dreams. . .
...the sweeter the reward
Alistair ran far from the temptation of the prim debutante with the fire of passion in her eyes
;
all the way to the West Indies. As a successful merchant, he has little in common with the rakehell youth she knew. But when newly widowed Jessica steps aboard his ship for a transatlantic passage, seven years' worth of denied pleasures are held in check by nothing more than a few layers of silk
and the certainty that surrender will consume them both. . .
Lady Jessica watch's a liaison under the cover of trees the night before her marriage to an upstanding peer and longtime friend. The participants? One Alistair Caulfield known to be paid for his services and one of his clients; a Countess. So why is she panting as Alistair pounds into the lady with his impressive…strength? Why are her knees getting weak as Alistair holds out his hand to Jessica just as the lady screams her orgasm? Why? Because she is imagining herself pinned up against the wall instead of the Countess currently taking all of him inside of her.

It is no surprise when seven years later, after Jessica's beloved husband dies from smallpox that she sets sail for the West Indies to settle the plantation that was bequeathed to her upon his death, the ship that she steps upon is none other than Caulfield's ship. Alistair also is setting sail for the West Indies to see how his plantation is fairing.

Soon, the close quarters are too much for two people who have denied their passion for too long. Jessica, because she has been beaten into being the perfect hostess and Alistair because once he had set eyes on Jessica seven years ago, there was no other women for him. But when they get back to London, will Jessica refuse to acknowledge their love for one another in the eyes of society?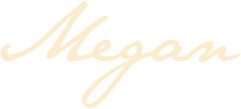 Seven Years to Sin
was deeply moving for me in the sense that the sex or, excuse me, the lovemaking was scorching hot. I was afraid the pages were going to turn to fire in my hands.

No, but seriously Jessica and Alistair's love for one another was something to behold. The secondary plot between Jessica's sister Hester and her husband was not very exciting and ended predictably. The book ended much too abruptly for me, I was hoping to read just a little more about Hester's situation.

All in all though, I thoroughly enjoyed Seven Years to Sin and I was not disappointed in the least.

Orig. Date Aug. 30, 2011
Source: NetGalley
Click below to purchase/pre-order