Today I have a very fun, exciting post for y'all. At least I think it is. Bethany Michaels has just come out with a new menage story and it's frickin HOT!!!!
I have an interesting guest post where Bethany is talking about men's vs. women's erotica, a giveaway where ten lucky winners could win a copy of Tripled, and a tantalizing excerpt. My review will come later.
My Favorite Fantasy: Tripled
by Bethany Michaels
Published by Dragonfly Press Books (Indie)
Erotic Contemporary Romance
Contains Elements of Light Bondage, Menage (M/F/M)
Heat Level: Sizzling
Length: 20,000 words
Published by Dragonfly Press Books (Indie)
Erotic Contemporary Romance
Contains Elements of Light Bondage, Menage (M/F/M)
Heat Level: Sizzling
Length: 20,000 words
London and Nick have been friends since college but when Nick moves in with London during renovations to his own apartment, things quickly start to become less than platonic. Just as London is starting to see the upside to this new development, she meets the perfect guy for her, Collin, an artist at the art gallery where she works.
Nick is her best friend, her confidant, the one person on Earth she can just be herself with. But Collin feeds her intellect, her artistic side, her soul. Once she's finally tasted each of them, London knows she has to choose, but cannot decide which man she can live without. Luckily Nick and Collin have it all figured out and are determined to show London that two are always better than one.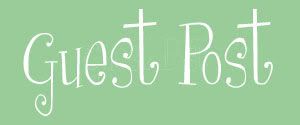 Men's Erotica vs. Women's Erotica
As an erotic romance writer, I'm very lucky that I have a husband who is supportive of what I write, and I don't just mean his volunteering to be my personal Research and Development team. Ever since I've known him, he's enjoyed erotic fiction, too. I thought that was pretty cool, so I took a peek and some of what he was reading and, WOW, is erotic fiction written for men different than erotic romance or erotica written for a female audience!
First of all, in male fiction, there's no real story that I could discern. It's all about the sex. In erotic romance and women's erotica, there's hot sex and plenty of it, but it's about the character's journey, too. Whether the heroine falls in love or learns more about herself thorough her sexual encounters, I think most erotic fiction for women is character-driven, not driven by how many times the guy gets off. There is character arc and a beginning, middle and end to the story, instead of just one meaningless sexual encounter after another.
In men's fiction, it's all about the man's visceral impressions and women are pretty much just objects—means to an end. There is no connection between the characters beyond the obvious and all you'll really get about the woman is how big her breasts are or how loudly she squeals when our hero gets down to business. Women's erotic fiction is all about the connection, with sex as a vehicle. It's about connection to another human being and connection to one's deeper self (but still just as hot!)
In women's fiction, I think the most effective erotic scenes are the ones with a slow build up. Ones that amp up sexual tension between characters over the course of pages or even chapters before the characters actually consummate the relationship. Men's erotic stories pretty much start when the characters get naked and end when someone climaxes. There's no foreplay and really so satisfactory ending, either.
Finally, men's fiction tends to revolve around the male fantasy that he and his penis are simply irresistible to any woman who happens to come into contact with them. He's the stud, the jack-hammer, the 12-inch manly man no woman can say "no" to. I think a lot of women's erotic fiction centers on feeling desirable, too, but it's how a woman feels with her partner. How she gives pleasure as well as how she receives it. You don't have female characters going around bragging about the size of their breasts or sending text message-pictures of their goodies. In men's fiction it's quantity that matters. In women's it's usually the quality of the encounter, whether it's a single one-on-one encounter or several ménage ones.
After reading a few of the stories my husband had on his tablet, I asked him if he'd read any of my books and noticed a difference between the two types of erotica. He admitted that he only read the "good parts" of my books, which pretty much confirmed all my suppositions.
I guess men and women are just wired differently so different kinds of erotic fiction appeal to them. I decided I'd just email my husband the "good parts" of my books from now on and save us both a lot of painful reading experiences. He can have the Penthouse Letters and .99 Smashwords gangbang short stories and I'll stick with the books about dynamic characters and slow seduction. Really, as long as we're both getting what we want from the books, who's to say one is better than the other? Each serves its purpose and pleases it audience.
So which is your favorite type of erotic literature? Erotic romance, women's erotica or the wham-bam, naked on the first page type of erotic fiction?
Nick closed the top of his water bottle and stowed it on his bike. "When did sex in public places become your thing, London?" He said it casually as if he was asking what we were watching on T.V. that night or how much the light bill was.
I sputtered as my water when down the wrong way and Nick had to thump me on the back a couple times before I could breathe normally.
"Sorry."
I shook my head. "No, it's fine." I wiped my mouth and put the bottle back on its mount. "I uh, didn't know I was into that, either." I unsnapped my helmet and hung it on my handlebars, grateful for the light breeze that cooled my head and neck.
Nick climbed off his bike, removed his helmet and looked me in the eye. "I didn't know I was into it, either. Watching, I mean." He swallowed hard. "You don't think I'm a total creep?"
"No. In fact, I kind of…liked that part, too."
He was staring at me with a kind of laser focus he normally reserved for NBA finals on the big screen. And then, with a little grunt of frustration, he was kissing me.
I didn't hesitate, didn't think. There was no angst, no what-will-this-do-to-our-relationship over-thinking. Only the fulfillment of a fantasy we'd both apparently been harboring. Or perhaps it was brought on by the afternoon's stint in the gallery. It wasn't a choice. I needed this. Needed Nick.
I pressed against him, the thin layers of spandex not doing anything to mute the heat or the press of his hard-on into my belly. He was all-consuming, totally dominant, taking what he wanted. Luckily, it was exactly what I wanted to give.
With a groan, he pulled me behind some bushes along the trail and took us both to the ground, with me on top of him.
"You are the sexiest woman alive," he said between hot kisses. I was already working my hand into the elastic waistband of his riding shorts, anxious to get a handful of Nick.
He pushed my sports bra up and immediately my hard nipple was in his mouth. I was weeping-wet and ready for him already. I needed him badly. Had since I'd looked up and seen him watching me with Collin. Apparently that sight had only made him hotter for me, too, like a pot that had been on simmer had suddenly gotten the heat turned up and was now boiling over.
I finally worked my hand into his shorts and closed my palm around his hot, hard length. I'd seen and admired from afar, and of course that one drunken night when we were young and stupid, but this was different. We were both sober and fully aware of what we were doing. It wasn't just sex I needed, it was sex with Nick.
a Rafflecopter giveaway