Today I have the amazing pleasure of introducing Ann Everett and her delightful new release;
You're Busting My Nuptials.
After reading the title, I knew I had to read it, and I am so glad I did! I absolutely love hilarious romantic mysteries like this. Ann Everett is a new one to me, but definitively NOT one to be missed. And if you comment on today's post, a random commenter will get a chance to win a $25 Amazon GC. Below, you will also find a guest post,
review
, and a great excerpt.
After almost five years, widow and single mother, Tizzy Donovan finally met the man of her dreams in Texas Ranger Ridge Cooper. But when he fails to show up for their wedding, she's determined to find out why.
Enlisting the help of first cousin Jinx Monroe, and best friends, Rayann Tatum and Synola Harper, it's not long until they're dealing with clowns, yard gnomes, a missing stripper, and a Baptist deacon.
After a car chase and gun fight, head-strong Tizzy is more committed than ever to claim her happily-ever-after. All she needs is a séance with an old witch and a little help from Positive Jesus.
dug in her purse and pulled out a piece of paper.
"Hey, I thought it would be fun to give ourselves
some stripper names. I found this chart online where
you take letters from your name and match them with
suggested performance names," she said, unable to
hide her excitement. "According to the website, I'll be
Sugar Candy. Tizzy, you'll be Velvet Blaze and Synola,
you're now Cinnamon Dream. Don't you love 'em?"
"You're kidding," Tizzy said.
"No. If we want to work as strippers, we need
stripper names," Rayann said, and looked over her
Jinx smiled. "She has a point."
"See, Tizzy. Jinx likes the plan".
Tizzy nodded. "Okay, we'll do it. I'm Velveeta,
you're Sugar, Synola is Cinnamon."
"VELVET, not Vel-vee-ta."
"Oh, sorry. I got confused since the two of you
are in a food group, I thought I was too."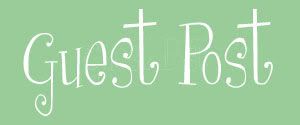 Would you please introduce yourself and tell us what made you decide to write romance?
First, thank you for having me on your blog. I'm excited about sharing information about my books and my writing process. I'm Ann Everett and I write romantic comedies with light mysteries. I'm not sure why I chose romance, because at the time I wrote my first one, (which hasn't been published) I'd not even read a romance novel! I know that's crazy! As a result, it wasn't very good, but I enjoyed the process, so I kept at it. It took me a while to find my niche within the genre, but I'd done quite a bit of comedic public speaking for businesses, corporations, and non-profits, so humor seemed the natural choice.
Do you usually outline your stories before you write them, or do you 'go with the flow'?
I've actually done it both ways. With LAID OUT AND CANDLE LIT, I went with the flow and in the end I had to do a ton of editing. The original manuscript had 93,000 words and by the time it was published, it had 64,000. It seems I'm a wordy girl and write a lot of stuff nobody wants to read!
With, YOU'RE BUSTING MY NUPTIALS, I outlined and it went much better for me. When I was done, I ended up adding 11,000 words. By using the outline, I wrote tighter. I think it's easier to flesh out a story than edit out parts, so from now on, I'll always outline. That's not to say I don't move things and add things as I go. I do, but having a clear vision from the beginning helps me.
How long does it take you to write a book?
I'm currently re-writing the first book I wrote…for the second time. It only took about six months to write and as I said before, it was awful. I put it aside and wrote LAID OUT AND CANDLE LIT in about a year. YOU'RE BUSTING MY NUPTIALS only took about six months. But if you add in all the editing, by the time one of my books gets ready for submission, I have to add another six months to the process.
As I write each chapter, I post them on a critique website I belong to. Thenextbigwriter.com, where it is read and reviewed by other authors. By the time I make the corrections, additions, changes, they suggest and then personally edit it one more time, it takes another six months.
What is the best thing about being a romance writer?
The best thing for me is the creative process. That's the part I love most. Where I get to develop the characters and the story line and especially the humor part. Of course getting to see something I've written in print is very exciting, but I'd write even if I never got published, because I love it.
Do you have any fears about writing?
Oh my gosh do I? Lord, I'm afraid no one will like what I write. I'm afraid I'll never have another story idea. I'm afraid I'll get half way through the book and won't be able to write the ending. I have just about every fear a writer can have and then some.
When away from writing, what do you enjoy doing in your spare time?
I love to spend time with family. I love to bake. I love to do home projects. I love to go to movies. I love to read. What I'd really love is more hours in the day!!
Any tips about writing and getting published?
If an author doesn't want to take the route of self-publishing which is so popular these days, I recommend they search out small presses. There are many out there and they are hungry for well written books. I'm with a small press and my experience has been wonderful. BUT, before they get to the stage of finding publication, I highly recommend they join a writing website and get their work critiqued. That was one thing that helped me tremendously. By the time I submitted my book, my publisher commented on how little editing it needed and I owe that to the wonderful sixteen readers I had who helped me edit my books from beginning to end.
Do You Start with a Character or a Plot? Why?
I start with characters. I decide how I want them to look and what age they are, and what quirks they have. I'll always have a least one character who is funny. In LAID OUT AND CANDLE LIT and YOU'RE BUSTING MY NUPTIALS, I have many funny characters. Not only do I start with the characters, I cast them. I make a story board and choose actors I'd want to play each part…just in case my wildest dream of having a movie made from one of my books comes true!!
What is your writing routine like?
Oh Lordy, how I'd love to have a routine, but I don't. Some days I write most of the day and then I will go for many days without writing a word. It's very frustrating, but I have lots of family obligations so the writing has to wait.
How do you balance writing with other demands on your time?
I wish I could say I write first then work everything else in, but it's actually the opposite. I'm not sure there is a balance. I think my family would agree I'm UNbalanced most of the time!
What's an intriguing tidbit of information you've turned up while researching your books?
My books take place in the small town of Brownsboro, Texas which is where I grew up. In each book, I try to include a little bit of actual history, so researching that is always interesting. In YOU'RE BUSTING MY NUPTIALS, during the Halloween season, Tizzy gives a cemetery tour, so I researched how the founding fathers of Brownsboro got the town going. That was interesting.
What's next for you?
Currently, I'm working on that first romance I ever wrote. It has a working title of TELL ME A SECRET, and it's the basic story of opposites attract with quite a bit of angst thrown in. Also, Pattiecake and Sugarpie, local owners of the Sweet Thangs Bakery in LAID OUT AND CANDLE LIT and YOU'RE BUSTING MY NUPTIALS, are writing a cookbook. Hopefully, it will be out in late 2013 or early 2014. I had to put it aside for a while. Baking all those sweet thangs and photographing them, then EATING them was killing me! But I resolve by February first, I will get back to it.
I'm also struggling with writing the third and final book in the Tizzy/Ridge Trilogy. I'm having a contest to name that book, so I'd love for your readers to head over to my website and suggest a title. I've already had some good ones, but would love to have more. They can also email me with their entry at ann.everett@rocketmail.com
I hope to hear from them!
Ann Everett is a Texas girl from her big-bar-hair down to her bare toes. For many years she did stand-up comedy for businesses, corporations, and non-profit organizations.
Creator of the White Trash Facelift, halter tops, and beer bling bracelets, Ann embraces her small town upbringing and thinks Texans are the funniest people on earth.
She's an award winning author and active member of Northeast Texas Writers' Organization where she serves as director of their twenty-seventh annual writers' conference.
When Ann's not writing, she spends her days listening in on people's conversations at the local Wal-Mart, beauty shop, Dollar Store, and numerous other gathering spots. She draws from that research to pen her romantic comedies, full of southern sass and Texas twang.